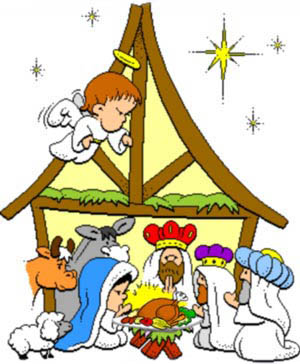 Every year I get the impression that stores start pushing holiday merchandise earlier and earlier. It could just be my imagination, but I can't remember seeing Halloween items in stores during August, or Valentines gifts in late December until fairly recently. Christmas, which always seems to be the most premature holiday, has crept ahead of Thanksgiving over the past few years, and this year it appears that the merchants want to start the big shopping season in the summer. Sometime in August, I started noticing red and green items appearing on the shelves of stores. Small evergreen trees with ornaments started creeping into the seasonal sections of housewares stores and supermarkets by September, and in October their foothold was expanding to department stores.
Then, on November 14th, I came into work and heard Mannheim Steamroller's pompous rendition of Deck the Halls on the radio. Every year, one station in Philadelphia (Sunny 104.5, ironically enough) plays nothing but Christmas music, but I was always under the impression that this would start after Thanksgiving, but here we were in the middle of the month hearing synthesized orchestral boughs of holly. After that was over, the familiar twangy guitar intro I have learned to dread over the years began. I realized that I now had six weeks of "Jinglebell Rock" to look forward to. Wasn't four weeks enough?
The people I work with, like a lot of people I know, really seem to enjoy Christmas music... they play it loud, seek it out, sing along. My co-workers play it louder than the usual classic rock or oldies they listen to, and it tends to drown out my music, so I often have to turn off my music in the interest of my sanity because hearing Silver Bells blending with Dead Can Dance has been shown to cause mental illness.
Not all Christmas music is bad, but the narrow selection of popular songs is so overplayed that the bad ones seem much, much worse. Jinglebell Rock seems to be a staple of the Christmas station, and sometimes I'll get to hear it no less than 5 times a day at work. I can see why it's so popular with well-conceived lyrics like, "Giddyup, jingle horse, pick up your feet..." jingle horse? What the hell is a jingle horse? And has there been a "Jingle Hop" in the last fifty years? Does anyone under 60 even know what a "hop" is? Of course, I ask too many questions... this is a song whose main reason for existence was that a guitarist back in the 1950's figured out how to play Jingle Bells.
And then there's the utterly moronic Rockin' Around the Christmas Tree, a song that makes "Jinglebell Rock" sound sophisticated. What culture is this that allows songs with lyrics like "Ev'ryone dancing merrily / in the new old fashioned way" to become timeless classics? And this one has yet another "hop" reference, to make it "hip" with the kids. All those wacky kids, "Rocking" at the "Hop." Had it not been holiday-themed, this song would have passed into the dustbin of history half a century ago.
instead of languishing in one-hit wonder collections, these songs are dusted off and trotted out over and over again
These were songs from an era when all "Rockin'" songs were hits, like "Rock Around the Clock" or "Rockin' Robin." It's not hard to imagine some music executive somewhere saying, "we need a new gimmick for rockin'... we already did prison with 'Jailhouse Rock'... hmmmm... how about a rock song to cash in on the birth of Jesus?" Yet, instead of languishing in one-hit wonder collections, these songs are dusted off and trotted out over and over again for more than a month each year simply because they are linked to a holiday.
After these "Rock" music travesties, the other music they play sounds positively enlightened. Possibly the best thing they play is Pachelbel's Canon, the wedding and graduation favorite, which I don't even consider a Christmas song at all. There are the obligatory choral pieces "Do you Hear What I Hear" and "Little Drummer Boy," which I hate but have been able to block out of my consciousness for years. They seem to lay off of the heavily religious numbers in favor of things like "Rudolph the Red Nosed Reindeer," the charming story of a reindeer who is teased and excluded by his peers because of a physical deformity, and who is only accepted once the deformity becomes in some way useful to them. There's a good lesson for the kids in that one.
Call me a Grinch, but it's not right to play songs like "Winter Wonderland" in the middle of November. In fact, you can't call me a "Grinch" for that at all... you can only call me that when I complain during the month of December, but I don't complain about this stuff during December because I expect hear this music. I don't want to hear anything involving sleighs before the leaves even fall from the trees. Somebody needs to tell the people who program this radio station: November 14th is NOT the "Most Wonderful Time of the Year." It's not even close. The "Most Wonderful Time of the Year" is from Thanksgiving to New Years Day. No Exceptions.
What we need is a new, higher profile for Thanksgiving, so people won't even think about Christmas until the end of the Thanksgiving parade when old St. Nick comes by and everyone goes, "oh yeah, that's coming up, isn't it?" We need Thanksgiving songs. Good, snappy, memorable songs about turkey, stuffing, family, parades, football... whatever it takes. No pilgrims though. Nobody needs a song about pilgrims.
Come on, everyone... we need to fight back for Thanksgiving to keep it from losing ground to Christmas every year. It's not that I particularly like Thanksgiving, indeed the whole "genocide of the indigenous people" aspect of it is really depressing. But, if Thanksgiving happens without anyone noticing it because we're too busy decorating a tree, it's only a matter of time until we're hearing Jinglebell Rock starting in September. And I can't take that.
© 2005, Ken B. Miller & Contributors as Listed. | Reproduced from